Top Trade News
| | |
| --- | --- |
| | Industry Sectors |
Construction & Real Estate
UAE-based developer Utmost Properties - a part of the Suhail Bahwan Group - has launched for sale its first freehold residential project, the 132-unit Bahwan Tower, located off Burj Khalifa Boulevard in Dubai.
More…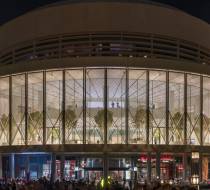 Apple has opened its newest store in the Middle East in Dubai at the Dubai Mall.
More…
AEG Power Solutions, a global provider of power electronic systems and solution, has launched its new transformer-less UPS that combines high efficiency values with a compact footprint and flexible configurations.
More…
Emirates Digital Wallet, a unique platform established by 16 of the UAE's leading banks, will be formally launched at the Seamless Middle East conference on Dubai, UAE on May 1 and 2.
More…
Analysis, Interviews, Opinions
About 43 per cent in Mena still perceive fraud as a problem in their country, while 57 per cent do not believe that management has emphasized the importance of high ethical standards, a report said.
More…
Industry, Logistics & Shipping
A delegation of 30 top investors from China will take part in the Arab-China Tech Summit, being held this week in Dubai.
More…
Travel, Tourism & Hospitality
Qatar Airways plans to introduce a fifth daily non-stop service from Doha to Bangkok, commencing in June.
More…
Saudi Arabia's Royal Commission of Yanbu, in collaboration with Bayanat Company, a subsidiary of telecom major, Mobily, has announced the launch of the kingdom's first smart city in Yanbu.
More…
Top equity firm CVC Capital Partners has agreed to buy Breitling, the Swiss watchmaker known for aviation-themed timepieces worn by actor John Travolta, in a deal said to be valued at over 800 million euros ($870 million), said a report.
More…
Dubai's Roads and Transport Authority (RTA) said it will make a traffic diversion on a sector of Ibn Battuta Street to carry out the work related to the Route 2020 project.
More…
The Mall World Trade Center Abu Dhabi (WTCAD) has revealed the winners of its fitness competition in three categories (Weight Loss, Stronger and Fitter), with the finalists losing a total of 100 kg between them in six weeks.
More…
Dubai is on the fast lane towards becoming a super tech city in years to come and the introduction of 'Dubai Font,' Microsoft's first typeface to be created for a city, reinstates its position as a digital hub, said an industry expert.
More…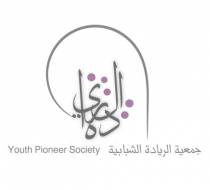 Bahrain-based Youth Pioneer Society has been recognised in a global competition designed to generate ideas for youth empowerment and create positive social impact.
More…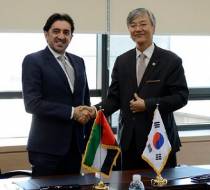 The UAE Ministry of Economy has signed new cooperation agreement with the Korean Intellectual Property Office (Kipo) aimed towards improving the UAE's patent system.
More…