Top Trade News
| | |
| --- | --- |
| | Industry Sectors |
Construction & Real Estate
UAE-based Arenco Real Estate sees a stronger real estate market for Dubai in the coming years due to unlimited opportunities that are open and available to investors.
More…
LuLu Group, a leading retail group in the Middle East, has launched its newly rebranded in-house products, which total nearly 2,500 products and are expected to double by 2020, said a report.
More…
TechnipFMC, a global leader in subsea, onshore/offshore, and surface projects, said it has officially opened its new 18,000-sq-m facility located in Industrial City of Abu Dhabi (ICAD) as part of its continued investment in the UAE.
More…
Gulf Bank, a leading bank in Kuwait, was presented the 'Credit Risk Technology Implementation of the Year in the Middle East and Africa' award by The Asian Banker at a ceremony held earlier this month at the Conrad Hotel in Dubai.
More…
Analysis, Interviews, Opinions
Worldwide security spending is expected rise to a total of $96.3 billion in 2018, an increase of 8 per cent from 2017, said a new report from Gartner, a leading research and advisory firm.
More…
Industry, Logistics & Shipping
Middle East retook the title of world's fastest-growing region for crude steel production recording an increase of 29.03 million tonnes, according to World Steel data.
More…
Travel, Tourism & Hospitality
The Middle East hotel investment market has been expanding rapidly with more than $14 billion worth of hotel construction contracts expected to be awarded in 2018.
More…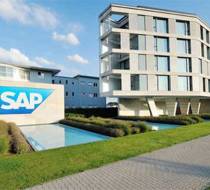 SAP, an enterprise application software provider, has unveiled a new way for customers to simplify and speed the use of cloud-based people and organisational data across their businesses with the SAP SuccessFactors People Central Hub solution.
More…
UAE-based Gemini Property Developers has broken ground on the 29-storey 'Symphony' tower in Dubai's Business Bay, the second in a series of high-end luxury residential projects being planned by the company.
More…
Gargash Enterprises, the authorised general distributor of Mercedes-Benz in Dubai, Sharjah and the Northern Emirates, recently laid the foundation for a world premier flagship store for the automotive brand in Dubai, UAE.
More…
Dubai is an essential and influential player in the pharmaceutical market, and has established itself as a main centre for the pharmaceutical sector in the region, said a senior official from Dubai Health Authority.
More…
Dubai's national carrier Emirates yesterday operated a special one-off A380 service to Bahrain in celebration of the country's 46th National Day. The special flight, EK 835, was one of the shortest scheduled A380 flight routes in the world.
More…
Ooredoo Oman, a top telecom provider, has partnered with Al Roya Press and Publishing to launch a digital literacy programme which will empower more than 900 women with essential IT skills.
More…
Three months after Saudi Arabia lifted the ban on women driving, officials have announced that Saudi women will now be able to drive trucks and motorcycles, a report said.
More…