| | |
| --- | --- |
| | Industry Sectors |
| | | |
| --- | --- | --- |
| Construction & Real Estate | | |
| | | |
| --- | --- | --- |
| | | Retail & Wholesale |
| | | |
| --- | --- | --- |
| Energy, Oil & Gas | | |
| | | |
| --- | --- | --- |
| | | Finance & Capital Market |
| | | |
| --- | --- | --- |
| Analysis, Interviews, Opinions | | |
| | | |
| --- | --- | --- |
| | | Industry, Logistics & Shipping |
| | | |
| --- | --- | --- |
| Travel, Tourism & Hospitality | | |
| | | |
| --- | --- | --- |
| | | IT & Telecommunications |
| | | |
| --- | --- | --- |
| Government & Laws | | |
| | | |
| --- | --- | --- |
| | | Motoring |
| | | |
| --- | --- | --- |
| Health & Environment | | |
| | | |
| --- | --- | --- |
| | | Media & Promotion |
| | | |
| --- | --- | --- |
| Education, HR & Training | | |
| | | |
| --- | --- | --- |
| | | Miscellaneous |
Construction & Real Estate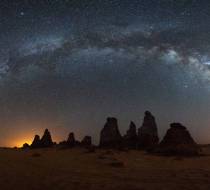 AlUla Development, a unit of Saudi wealth fund PIF, is set to launch its operations to support the development of AlUla. From inception to completion, the company will help deliver a range of hospitality, residential, retail and infrastructure projects.
More…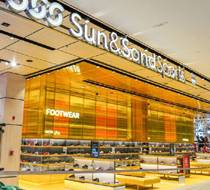 GMG, UAE's homegrown conglomerate with a rich 45-years legacy, aims to open 100 new stores by 2025 to support its ambitious Southeast Asia expansion plans.
More…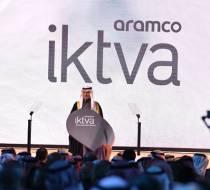 Saudi oil giant Aramco signed over 100 agreements and MoUs worth around $7.2 billion to help advance a diverse, sustainable and globally competitive industrial ecosystem at the ongoing In-Kingdom Total Value Add (iktva) Forum and Exhibition in Dammam.
More…
Mashreq, one of the leading financial institutions in MENA, today reported a strong net profit of AED3.7 billion ($1 billion) for FY 2022, a growth of 267% compared to AED1 billion in 2021.
More…
Analysis, Interviews, Opinions
Although the electric vehicle (EV) market in the Middle East region is still in its infancy, it is showing promising signs of growth.
More…
Industry, Logistics & Shipping
Japan's Marubeni Corporation has partnered with two key regional players in the utility sector - Ajlan & Bros of Saudi Arabia and Qatar's United District Energy International (UDEI) - to set up a new venture in KSA to provide district cooling services.
More…
Travel, Tourism & Hospitality
Saudi Arabia's Ministry of Foreign Affairs (MOFA) has announced the launch of a new Stopover Visa, open to a wider number of countries than the historic tourism eVisa and is the kingdom's latest move to make the destination more accessible.
More…
Bahrain Network (BNET) has signed a deal with Mazad, a portfolio firm of Bahrain Mumtalakat Holding Company, to organise and manage electronic auctions in collaboration with BNET, with the aim of selling BNET's electronic devices.
More…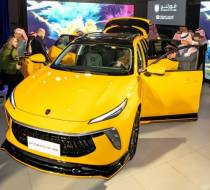 Alyemni Motors Company, the authorized dealership for Forthing cars in Saudi Arabia, has revealed the all new T5 Evo 2023, set to be the next competitor in the "crossover" small utility vehicles (SUV) market in the country.
More…
Healthcare spending in the GCC will grow at a CAGR of 4.9% to $99.6 billion in 2023 from $86.2 billion in 2020, with the UAE and Saudi Arabia commanding approximately 80% share of the total spending, said a whitepaper.
More…
Some of the most popular names on the regional and international music scene -- Italian opera tenor Andrea Bocelli, Lebanese pianist Guy Manoukian and Spanish violinist Ara Malikian -- will performance at AlUla this weekend.
More…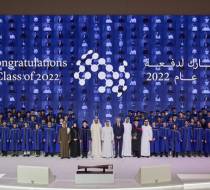 The world's first graduate research university in artificial intelligence (AI), the Mohamed bin Zayed University of Artificial Intelligence (MBZUAI), has graduated its first cohort of students.
More…
KBR, a leading US company operating in the fields of science, technology and engineering, has launched its Next-Gen asset management framework - Asset Ikigai - at the group's customer sites across Europe, Africa, and the Middle East.
More…