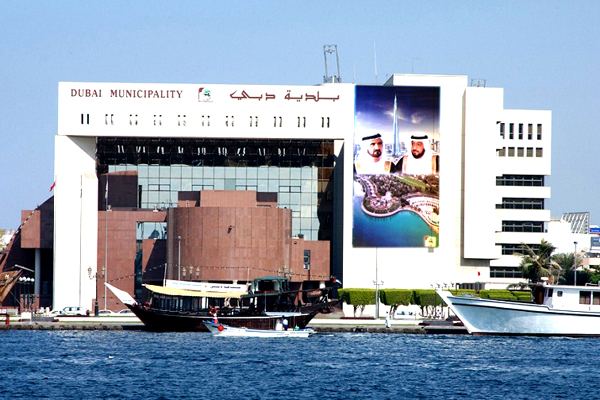 Dubai to launch new green building rating system
DUBAI, October 4, 2017
Dubai Municipality has announced plans to implement its new green building rating system, Al Saafat, (palm frond in Arabic) in the beginning of next year, reported state news agency Wam.

Saafat refers to the traditional Arabic system of using palm fronds as roofing to keep the interior cool. It was a symbol of construction and also represents care for the local environment, as all parts of the palm tree were utilised for various purposes.

The Al Saafat project aims to bring a 20 per cent reduction in electricity consumption, 15 per cent in water consumption, 20 per cent carbon dioxide emissions and 50 per cent waste reduction, it stated.

The initiative is designed to achieve the high performance of buildings to promote human and environmental health by strengthening the planning, design, implementation, and operation phases of buildings, said the report citing a senior official.

"In line with the vision of Vice President, Prime Minister and Ruler of Dubai, His Highness Sheikh Mohammed bin Rashid Al Maktoum, the municipality continues to move towards achieving its goals of being the world's first sustainable city. Hence, it has launched several projects and initiatives, the latest being the green building rating system, Al Saafat," remarked Layali Al Mulla, the director of Buildings Department.

Its key objectives include enhancing Dubai's march towards sustainable development and to make it a healthy city that meets the highest standards of sustainable development through continuous rationalisation of energy consumption, conservation of water resources, protection of the environment from harmful pollutants and waste to help boost its competitive opportunities and leading role in sustainable development, she added.

Al Mulla stressed the role of integrated control through the work mechanisms in the Buildings Department to ensure quality and accuracy in carrying out construction work that complies with the requirements of the green building rules and specifications during the stages of licensing and supervision, said the Wam report.

As per Circular No.222, the green building rating is split into four major classifications: platinum, gold, silver and bronze, in descending order, and every building must adhere to the minimum bronze category requirements, it added.